A Tax Court case on Wednesday serves as a reminder of the importance of the recordkeeping requirements for claiming deductions for charitable contributions.  The taxpayer in the case lost a $660 charitable deduction for not following all the requirements.
What Are the Requirements?
The tax code and regulations require taxpayers to keep documentation of charitable contributions.  The requirements vary depending on the amount of the contribution.  (Note:  these two bullet points refer only to cash contributions.  For information about non-cash contributions, see the link at the end of this article.)
For each separate contribution of less than $250, the documentation requirement is straightforward.  Maintain receipts or other records that show the amount donated and when.
If you donate more than $250 in cash to an organization at any one time, you must keep the receipts AND the organization must provide you with a written confirmation of the donation.
What Happened to the Taxpayer in this Case?
The taxpayer in the Tax Court case was trying to deduct $660 for rental of a charter bus for a youth football and cheerleading group (the group is a qualified charitable organization).  She also tried deducting amounts paid for food at a team party and for mileage to practices.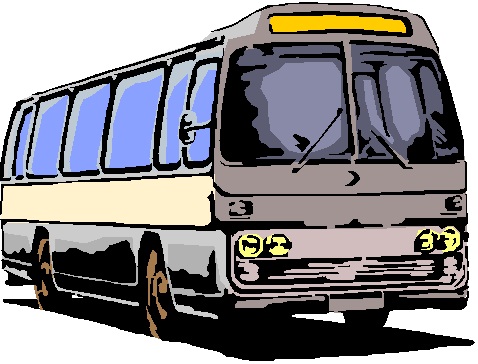 The Court denied the deduction for the charter bus but allowed the party and mileage deductions.
Why Did the Bus Deduction Run Off the Road?
The taxpayer kept a receipt and gave credible testimony that the rental of a charter bus was a legitimate charitable expense.  But, because the expense was more than $250, she also needed written confirmation of the donation from the charitable organization.  She did not have that confirmation.  From the Court ruling:
Petitioner has failed to present any form of written acknowledgment from the donee organization relating to her contribution. As a result, petitioner's contribution of the $660 charter bus rental fee is not deductible….
Tax Court Says:  Let Them Eat Pizza
The bus deduction ended up in the scrap heap, but the taxpayer was allowed deductions for a pizza party held for the team.  She kept receipts for the party and since the total amounted to less than $250 (it totaled $162.27), the receipts and testimony that the expense was for charitable purposes was enough.
Tax Court Also Feels Charitable on Mileage 
The taxpayer was also allowed to deduct mileage driven to team practices and games.  The Court was satisfied with Mapquest printouts that showed the mileage driven.  That's the upside.  The downside is that the charitable mileage deduction is just 14 cents/mile.  The Court allowed 1,857.6 miles, which equates to a $260 deduction.
For Further Reading

Click this link For further Dinesen Tax Times coverage of charitable contribution issues, including donating property to a charity, donating a car or a house to charity, and tax implications of "extreme couponers."