DISCLAIMER: The answers to questions in this segment are intended to be general in nature and do NOT constitute tax advice. Please contact a tax advisor to discuss your unique situation.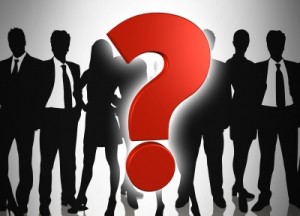 All of these questions have come from web visitors recently:
Q: Do "extreme couponers" pay tax?
A: Depends on what you mean by "tax." Sales tax would be part of their bill at the store. There are no income tax implications unless they donate their purchase to charity. I explore that topic in this blog post.
Q: What do I do if I lost my records of charitable contributions?
A: Try to re-build your documentation. Contact your bank to get copies of the checks you wrote. Contact the charities to see if they still have copies of receipts or the letter of acknowledgment they originally sent you. Remember, the IRS has specific requirements on what documentation you must have for claiming a deduction for charitable contributions. See the two bullet points at the beginning of this story. Also, this story contains more details about documentation of charitable contributions.
Q: Is mileage driven to attend church deductible?
A: Generally, no. That being said, taxpayers can take a deduction for mileage driven for charity if they are performing volunteer services for a charity. So if you are a volunteer helper at your church, you might qualify for a deduction. I recommend talking with a tax advisor and proceeding with caution.
Q: Can summer camp be deducted?
A: Summer camp expenses might qualify for the credit for daycare expenses. Overnight camps do NOT qualify, but day camps might qualify. The two basic requirements for claiming the credit on day camps are: your child must be under age 13, and the expenses must be incurred so you can work or look for work. This article has more information.
Q: What does it mean that cell phones are no longer listed property?
A: Basically, it means that documentation requirements are less stringent on employer-provided cell phones. Employees will no longer need to document personal vs. business usage of the phone, and the employee won't be taxed on the personal usage of the phone.