I read with great interest Bruce McFarland's response to a bookkeeper asking him for advice about mistakes the bookkeeper made on a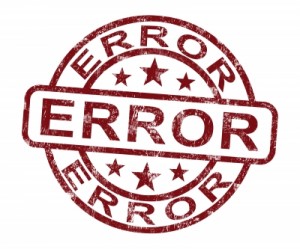 partnership tax return.
If there's one thing to know when you start your own tax or accounting business, it's this: you are going to make mistakes in those early days.
I don't care how much prior experience you have, or how long you've worked at a CPA firm or a tax firm, or what sort of licensing you have. There's a world of difference between being an employee and running your own firm.
When you're an employee, your manager or the owner bears the final responsibility for everything. Sure, they may expect a lot out of you, but ultimately they, not you, are responsible for the finished product. It's different when your name is on the bottom line, when you are the one ultimately responsible for everything that goes out the door.
To that end, I think there are the two things an accountant should do from Day 1 when they start their own practice:
Network. Networking is the best way to acquire new clients. But you should also be networking with fellow accountants. They will be people you can turn to when you encounter something you don't feel comfortable with or aren't sure how to handle.
Get error and omission insurance. I've never had to use it, but I'm glad I have it. The likelihood of a client suing you for a mistake is remote, but it's vital to have E & O insurance just in case.
And I can offer two other pieces of advice that I've learned the hard way since striking out on my own:
Ask questions of your clients. Never, ever just "assume" something. This gets easier as you get more experience. You learn what to look for, what to ask and how to ask it.
Be wary during tax season of taking on business clients you've never dealt with before — the ones who call and say "Yeah, I have a partnership/LLC/S-Corp, etc. and need the tax return prepared. How much do you charge?" My biggest headaches have come from business entities that "just" need the return prepared. My policy now is that I won't take on the random callers looking for someone to "just" prepare their entity's tax return unless they also hire me as their ongoing accountant. I may lose some prospective clients with this policy, but I am protecting my firm in the long run.
I'm no grizzled veteran, but these are things I've picked up in 4 tax seasons on my own. Do any other tax pros out there have advice for newcomers?
Image courtesy of FreeDigitalPhotos.net