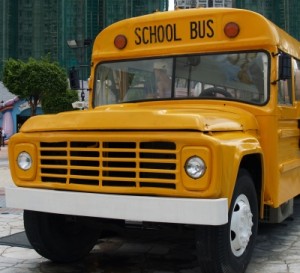 Note: I wrote this post in 2012, so be aware of its age. The post references the Southeast Polk bus fee as "recently" happening but keep in mind this would have been in 2012. The rest of the information in the post is still accurate all these years later.
—–
The Southeast Polk School District recently announced that it will implement a "district fee-based transportation program." Translation: the district will assess some families (depending on where they live) a $180/child fee for riding the school bus. Will this fee will qualify for Iowa's "tuition and textbook credit"?
The short answer is, yes.
Iowa allows a tax credit for amounts paid for necessary school supplies and for various fees assessed by K-12 schools. The credit is 25% of expenses up to $1,000 per child (so the maximum credit is$250/child). As Joe Kristan at the Tax Update Blog explains, even things like tickets to prom count as eligible expenses.
The Southeast Polk bus fee also counts as an eligible expense for the tuition and textbook credit. See the Iowa Department of Revenue Rules and Regulations, 42.4(3)(a)(17). Fees paid for transportation to and from school count as long as the fee is paid directly to the school.