I am honored to say that my website has been added to Alltop (http://taxes.alltop.com/).
This is humbling for me, especially considering that just three years ago my practice consisted of 3 clients and a hideous, self-designed, free Google website.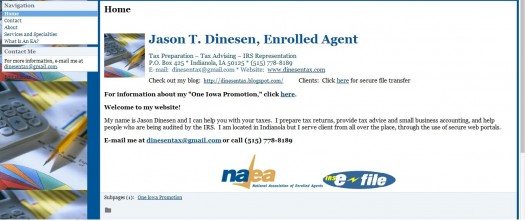 I've come a long way since then!
For more information about what Alltop is, click here.