No one knows what an Enrolled Agent is. Such is the plight of those of us with this designation. We're not even in the dictionary!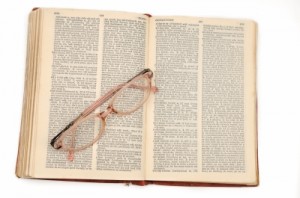 But the National Association of Enrolled Agents is trying to change that. Here's something from a recent "NAEA E@lert" from the National Association of Enrolled Agents:
NAEA President-Elect Frank Degen, EA has a special interest in getting Webster's to print the term "enrolled agent" in its dictionary. Many messages from NAEA to Merriam-Webster requesting that "enrolled agent" be included in their definitions have gone unanswered. In a situation like this, we call in the "A Team" – our wonderful members! When you have a moment, help support NAEA's quest to make the definition of enrolled agent easily available by writing to the company.

 Editorial Department Merriam-Webster, Inc. 47 Federal St Springfield, MA 01105
I hope this effort is successful. I doubt it will garner much "brand recognition" for EAs but it would be a positive development!