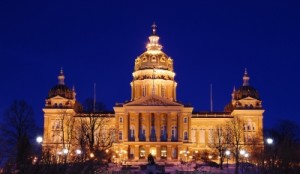 Unlike last year, where Iowa's tax law wasn't finalized until less than 3 weeks remained before the due date of Iowa tax returns, Iowa's tax law is set for 2011. What's new?
The last-minute provisions enacted last year coupled Iowa law with federal law on most deductions, for both 2010 and 2011. For example:
The Iowa Section 179 limit is the same as the federal limit for both 2010 and 2011.
Iowa is allowing K-12 teachers to take the $250 deduction for out-of-pocket classroom expenses, starting with 2010 returns.
Iowa is also allowing the "tuition and fees" deduction, starting with 2010 returns.
Because many taxpayers had already filed their 2010 state returns by the time the law was set, some people missed out on claiming these deductions. People in that situation have two options: amend the 2010 return, or claim any unused 2010 deductions on the 2011 return. For example, a person entitled to a $250 educator expense deduction in 2010 can put that deduction on their 2011 return.
Note that Iowa is still NOT honoring bonus depreciation deductions. You will need to recalculate depreciation on your state return if you claimed bonus depreciation on your federal return.
Here are a few other notes about Iowa returns for 2011:
The Iowa Earned Income Credit is 7% of the federal credit.
Iowa is allowing an itemized deduction for either income taxes paid to another state or sales taxes paid to another state.
Click here for more from the Iowa Department of Revenue.