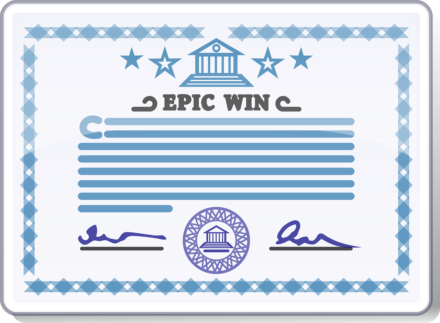 I haven't ranted about preparer regulation for awhile, so it's time to get on my soap box or high horse again.
The IRS will soon be rolling out it's registry of tax preparers. This will include Enrolled Agents, CPAs, attorneys, and people who have completed the ridiculous gold-star-attaboy-go-get-'em-tiger "annual filing season program."
The new program is called "AFSP — Certificate of Completion." Will anyone use that as a designation? Is it even really a designation?
Even more ridiculous is the directory. Here's what the National Association of Enrolled Agents has unearthed about the directory (my emphasis added):
(T)he lookup feature will allow taxpayers to search by credential (or the non-credential "record of completion"), by ZIP code, and by distance from any given ZIP code (as narrow as 5 miles and as broad as 250 miles). Results are sorted by distance from the ZIP code and then displayed in alphabetical order by last name (i.e., 0.1 mile sorted by last name then 0.2 miles sorted by last name and so forth).

It is exceedingly unlikely that any advantage whatsoever on the lookup feature (which we suspect will not be used all that much) will come from signing up for the new program. As one of our Facebook followers succinctly noted:

"This list (it is not a directory) will show names and designations, no addresses, no telephone numbers, no email addresses. Just how useful is that to taxpayers or those who appear on the list? The list will not replace a Google search for "tax preparers in my zip code."

While there's not a lot of upside to signing on for the "gold star," lots of downside comes from providing numbers to a program and from helping to confuse taxpayers and tax professionals.

From the December 12, 2014, NAEA E@lert
So the search function will show no contact information, just a list of preparers sorted by distance from the taxpayer performing the search. It appears that designations will be listed. But unless there's a clear explanation of what the designations mean, what good will it do?
And my fear is that EAs will get left in the dust … again.
Think about it. The list will show CPAs, attorneys, EAs and "AFSP-Certificate of Completion" people. Of those:
Everyone's heard of CPA and attorney
The IRS will be publicizing the AFSP
Hmm. As usual, there's one designation left out.
Image courtesy of user Nemo on Pixabay.com