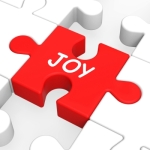 I'm often critical of the National Association of Enrolled Agents, mainly over the fact that NAEA spends so much time kissing up to the IRS and bizarrely fighting both for (when it's mandatory) and against (when it's voluntary) regulation of tax preparers.
But I give them credit when it's due. And NAEA deserves credit for the following two public outreach efforts:
Last week, NAEA President Lonnie Gary, EA, recorded the sound track on a two-minute video interview that will be shown on American Airlines flights over the full months of October and November of this year. The video will be shown on 5,800 worldwide flights to a captive audience who will learn what an EA is, why they should hire an EA, and how to locate one using the "Find an EA" directory. 
And:
NAEA has purchased a corporate sponsorship on NPR stations across the country for January and February of 2015. Our sponsorship message referring to enrolled agents, America's Tax Experts®, and NAEA, will run on all NPR stations across the country at various times in available slots – of which there are many in the first months of the year. Our sponsorships will mainly run during "Morning Edition" and "All Things Considered," the morning and afternoon news shows, but will also be heard on weekend shows, such as "Car Talk."

(Both items are courtesy of NAEA's weekly E@lert newsletter from 8/1/14.)
Both of these are refreshing revelations. The idea of showing a video on American Airlines flights is particularly clever.
Well done NAEA.
Image courtesy of Stuart Miles / freedigitalphotos.net