The local business directory for my town was just published.
I'm an Enrolled Agent. Commonly abbreviated as "EA." But apparently the publishers of the directory were confused: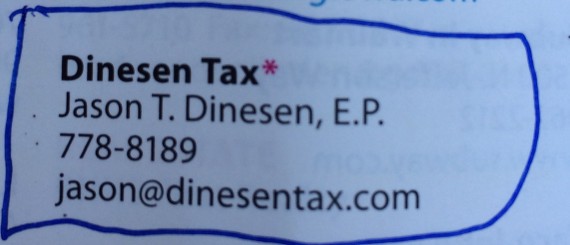 I haven't called the local group that published the directory yet. It was a free listing, and it made me laugh, so I'm not angry.
It was probably just a typo or just an honest mistake.
But would a mistake like this be made with a CPA?
I doubt it.
Then again, CPAs have major name recognition.
Meanwhile, 90% of the population has never heard of an EA.