Iowa doesn't have a tax court. Instead, taxpayers either have to go through an administrative appeals process, or appeal through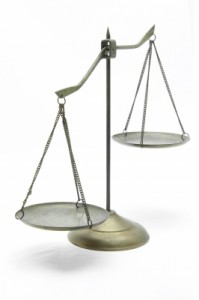 district court. As Joe Kristan at the Tax Update Blog says:
Once the Department asserts an adjustment against a taxpayer, there is no independent internal review. The Iowa administrative appeals process is perceived as a rubber stamp for the Department, so few practitioners even bother with it.

That leaves taxpayers a choice of filing a district court case or surrendering. Tax cases are heard by generalist judges, most of whom have no professional tax experience and have never tried an income tax case. They are likely to defer to IDOR, to the extent of accepting their Humpty Dumpty logic.
Few tax cases in Iowa are actually litigated so there's probably not a need for a full-time tax court here. But as Joe points out later in his post, there could be some form of tax court that could convene on at least a part-time basis to hear tax cases.
My post today is prompted by a recent item in the weekly news update from the National Association of Enrolled Agents. A bill has been introduced in Louisiana that would create a tax court there. According to the NAEA news item, here's how it would work:
The bill would require the tax court offices to be housed in the East Baton Rouge Parish, not within any facility occupied by the Department of Revenue. The tax court would be required to hold hearings on questions of legality on taxpayer penalties, interest, or fees imposed by the state. It would also hold hearings on claims for a refund of overpayment or credit and taxes paid erroneously. In order to qualify for a hearing, a taxpayer must exhaust all other administrative remedies available. Enrolled agents, certified public accountants, and attorneys would be able to represent taxpayers before the LA tax court.
The likelihood of something similar even being proposed in Iowa? Probably pretty remote.