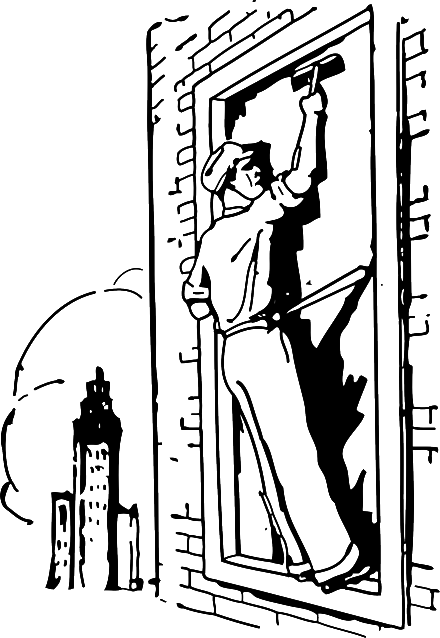 Meet Joe.
He's a window washer, one of the best in the country. He's developed his own window-washing systems and cleaning solutions.
Joe's business is the envy of other window washers. They call him, wanting to know his secrets.
Joe's customers love him.
Joe started his business because he had a knack for washing windows, and he wanted freedom from "workin' for the man."
Joe just wants to wash windows and be left alone by the world.
He hates the government. He hates regulations. He hates paperwork, whether it's government-related, or insurance-related or bank-related. Paperwork really bothers him.
He'll grudgingly file a tax return at tax time, but that's the extent of what he's willing to do when it comes to dealing with bureaucracy.
Joe has thought about expanding his business. His customers and friends tell him he could have a window-washing empire. Some even suggest franchising.
But Joe doesn't want the hassle and headaches associated with growth and expansion.
He knows he'll probably never get fabulously wealthy. He knows his business will die when he dies or retires. And he's okay with that, because he would probably have to hire an attorney to help with planning, and he thinks attorneys are money-sucking leeches.
If Joe works with an accountant, the relationship consists solely of Joe handing the accountant a sheet of paper with Joe's back-of-the-napkin tally of income and expenses for the year so the accountant can plug the numbers into a tax return and get it filed for another year to keep the government off his case for another year.
Joe has no interest in having an accountant keep his books, or give him business advice. What a waste of money!
Joe just wants to wash windows and be left alone.
—
Joe is fictional. But he describes more than a few of the small business owners I work with.
And here's something important that needs said: It's okay to be Joe the Window Washer.
So much of what we read about entrepreneurship focuses on growth and expansion. If you're not growing and expanding, you're a failure.
With Joe the Window Washer, I'm saying it's okay to keep your business small and manageable. It's not a matter of "don't grow your business." It's more a matter of "don't grow beyond your means to successfully manage it."
That means you have to know yourself and what you can handle. It might mean deciding to keep your product or service offerings and territories small and manageable. It might mean not hiring employees.
It's okay to be Joe the Window Washer, but it's important to know that about yourself before you get too far along in growing your business.
And it's okay to change your mind as the years progress. You might start as Joe the Window Washer and then change in a few years and decide to hire employees or go for big growth.
Or maybe you go for big-time growth at first, and then realize you made the wrong choice and you decide to downsize. That's okay too.
Joe will be making more appearances on this blog in future posts so look for him to appear again.
Image courtesy of user Nemo on Pixabay.com