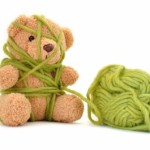 Here's a blow-by-blow example of the folly of there not being a small employer exemption to the "Patient-Centered Outcomes Trust Fund Fee" imposed on insurance plans.
This is a real example. One of my clients has an HRA. Total lives covered under the HRA = 3, so the client is paying a $3 fee.
Here's the total time spent on this ridiculous exercise in paper pushing:
Initial phone call to the client to discuss the fee: 5 minutes

E-mails and phone calls to the client to verify that the insurance company and not client owes the fee on the health insurance policy the client offers (the client owes the fee on the HRA, the insurance company owes on the health insurance): 7 minutes
Reviewing the 21-page instructions to Form 720 to verify that we are supposed to call the Form 720 a "second quarter" filing even though the PCOT fee is based on a 12/31/12 year-end: 3 minutes
Preparing Form 720: 6 minutes
Reviewing Form 720, including another check of the instructions to verify that the non-applicable schedules on Pages 3-6 of the form need to be sent even if they don't apply: 4 minutes
Fixing a typo I made on the client's address on the form: 1 minute
Printing Form 720: 2 minutes
E-mail to the client asking them to please review Form 720 and explaining to the client that they should not be intimidated by the sheer volume of lines and weird codes on Form 720, that I just need them to verify their name and EIN: 4 minutes
Total time: 32 minutes. Assuming a billing rate of $100/hour, that comes to $53 of time. Note that I still have to sign the form and put it in the mail to the client for them to sign and send on to the IRS. When you add that time in, plus the value of the client's time spent on this, you've got at least $100 of time invested by the client and me in complying with this ridiculous fee.
Even if we factor out the initial phone calls and e-mails and the scouring of the instructions, and just focus on the preparation of the form itself, you've got a good $25+ of time.
All so the client can pay a $3 fee.
And some sole proprietorships with an HRA will be going through this exercise so they can pay a $1 fee.
It's pointless bureaucracy at its finest.
Image courtesy of ningmilo / FreeDigitalPhotos.net