For the first installment of Gay Marriage Monday for 2012, we recap some tax-related news.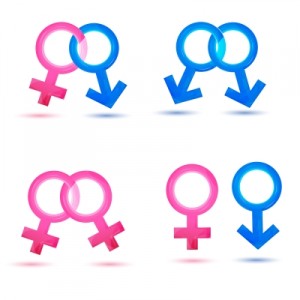 In Iowa, a judge last week sided with a lesbian couple who argued that both of their names should be on their 2-year-old's birth certificate. Click here for a story from the Des Moines Register. While not purely tax-related, it could have tax implications. If both parents are the legal parents of the child, then the parents can decide between themselves who claims the tax dependency exemption for the child.
Delaware and Hawaii now allow same-sex civil unions as of 1/1/12. Couples in such unions will be treated as married for state tax purposes in both states. Click here for a summary from Lambda Legal of Delaware's civil union law.
Two churches in Hawaii filed a complaint against the state to stop the civil union law, but the lawsuit was dismissed last week.
The following states now allow same-sex marriage or civil unions and allow couples in such unions to file as married on state tax returns:
California (California allowed same-sex marriage prior to Proposition 8 being enacted. Marriages conducted prior to Prop 8 are still recognized. California now allows same-sex "registered domestic partnerships." Prop 8 is currently being challenged in the courts.)
Connecticut (marriage)
Delaware (civil unions)
District of Columbia (marriage)
Hawaii (civil unions)
Illinois (civil unions)
Iowa (marriage)
New York (marriage)
New Jersey (civil unions)
Oregon (domestic partnerships)
Rhode Island (civil unions)
Vermont (marriage)
Note: Nevada (domestic partnerships); New Hampshire (marriage)* and Washington state (domestic partnerships) also allow same-sex marriage/partnerships but those states don't have an individual income tax.
*-New Hampshire does assess a tax on interest and dividends; couples in a same-sex marriage are considered married if they are subject to that tax.