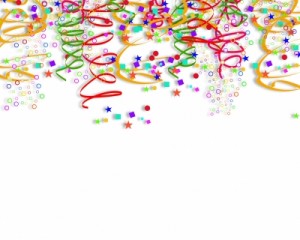 Today is April 30, the last day to file your Iowa tax return. For accountants who practice in Iowa, that means today is the official end to our tax season. Hooray!
It was another year of great growth for my firm (75% growth, by my count). Perhaps as the year goes on, I will tell more of the story of my firm, how it started with 3 clients and a dream in 2009 and is now my full-time endeavor. It hasn't been easy, but my firm is getting bigger and bigger every year.
This was a long, exhausting tax season. I haven't really had time to process everything I learned this season, but it was a marathon.
I have compiled a list of more than 50 things I want to research this offseason, based on situations that arose during the season or things that clients have going on in their financial lives that I need to learn more about so I can serve them better.
I am also planning to write a desk reference guide for accountants regarding the tax issues of same-sex marriage. I also want to add a "companion guide" for same-sex married couples who are trying to do their taxes on their own. If anyone — accountant or do-it-yourselfer — has a topic you would like to see addressed, feel free to e-mail me with it and I will make sure to include it.
The research and writing will keep me busy in the offseason, as well as all the quarterly calculations for self-employed clients and the other things that pop up from time to time. And before we know it, it will be Tax Season 2013!
Further Reading