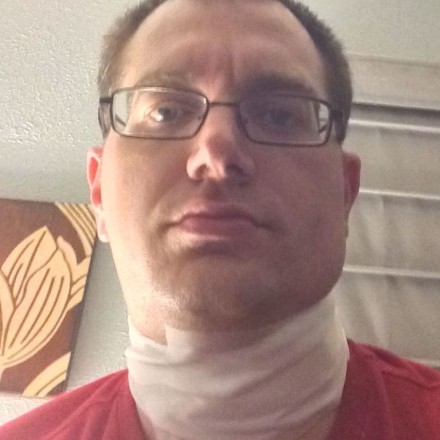 Another April 15th has come and gone. What a year.
If it wasn't for health problems that required surgery in the middle of the season, I would actually say that this was a pretty good season.
I was more efficient than ever this season. I got work done faster than ever — even with having to have surgery on March 23rd … to remove a salivary gland.
Yep, that's something you don't hear about very often.
I've had on and off infections for years in a gland along my left jaw. In late November, a lump developed there. A CT scan showed a stone had developed in the gland. Like a kidney stone, but in a salivary gland.
After a few months of watching and waiting, the gland started acting up. Like, flaring to the size of an orange when I would eat.
So the decision was made to take the gland out, and I wanted it DONE, even if it was in the heat of tax season. It's good I had it done, because the surgeon — who was expecting to find a slightly swollen gland — instead found a gland swollen to 5-times the normal size.
I suppose that's "too much information" territory, but that was my tax season.
Other than the surgery, my season went smoothly. There were the usual issues here and there with getting info from clients, and a few clients were surly or price-sensitive. But it wasn't too bad overall.
That was my tax season. It's not really over, because I have more returns than ever on extension.
In Part 2 on Tuesday Thursday, I'll talk about trends I noticed.