Are you thinking about writing a book? These days it's easier than ever to self-publish, especially with the advent of e-books. What are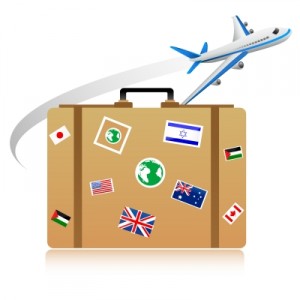 the tax consequences? I'll explore this issue in a series of blog posts. I want to start with a recent Tax Court case that shows that taxes can be painful for aspiring authors.
The case involved an aspiring author who took a 4-month sabbatical from his job at Intel to travel the world in late 2006 and early 2007. He planned to write and self-publish a book about his travels. He traveled to South America, Asia, Africa and Australia and took more than 4,500 pictures for possible inclusion in his book.
On his 2006 tax return, he reported self-employment income of $0 from being an author, and $19,000 of business expenses relating to his travels. This naturally caused the IRS to go "hmmm."
The IRS challenged the deductions, and last week the Tax Court sided with the IRS and said that the $19,000 of expenses are not deductible because the man was not in the business of writing.
Problems?
On the surface, the man seemed to have a solid case for claiming he was in the business of being an author.
He had a business plan that he created before going on his journey.
He did have a "day job" at Intel, but the Tax Court has ruled before that having a day job doesn't mean you can't also be self-employed at something else.
He took a lot of pictures on his trip and kept a journal of his experiences.
He kept good records and was able to produce receipts of his expenses.
The IRS agreed that the man had a profit motive. This is usually the key hurdle that side businesses need to clear. BUT IT'S NOT THE ONLY HURDLE.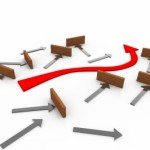 Other Hurdles
Even though he had a profit motive, there are two other hurdles to clear: 1) a taxpayer must be regularly and actively involved in the activity; and 2) the activity must actually have commenced.
The "regularly and actively involved" hurdle is what brought the man down. According to the Court report, the man still hasn't finished the book, and in fact only has 100-150 pages of a rough draft completed so far. The Court said the man failed to show that he intended to continue to engage in or produce income from being an author. From the Court report:
In Hawkins v. Commissioner … we noted that the taxpayer's published book of poetry "could just as easily be an isolated venture for the personal satisfaction of … [the taxpayer] seeing … [her] poetry in print as it could be a product of trade or business…." The same could be said of petitioner; his planned travel book could just as easily be an isolated venture for the personal satisfaction of taking a worldwide trip and seeing his travel adventures in print as it could be a product of a trade or business.
I think he would have had a shot in this case if his project had progressed further. But the fact that he has never received a dime of income from writing and hasn't even finished a draft 5 years after starting makes it hard to argue that he's consistently engaged in the business of being an author.
Image: digitalart / FreeDigitalPhotos.net
Image: renjith krishnan / FreeDigitalPhotos.net