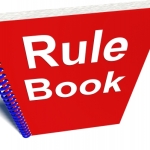 This was recently in my e-mail inbox from PPC:
National Taxpayer Advocate, Nina Olson, spoke at a recent accounting conference, addressing the IRS's practice of increasingly providing significant guidance in the form of Frequently Asked Questions (FAQs) and other formats that aren't published guidance. There are a number of ways that this can be problematic, including the fact that such guidance can be changed without notice. It is also unclear who writes FAQs (i.e., no contact name is listed, which is typically provided in published guidance), what type of vetting process they are subject to prior to online publication, and the extent (if any) to which taxpayers can rely on them, which is especially problematic when the FAQs are the primary guidance available on a topic.

From PPC's "Five-Minute Tax Update" on 7/30/14
I agree. Too many FAQs and not enough facts.
Take the example of something I wrote about a few weeks ago regarding same-gender marriages and the impact of last year's DOMA ruling where DOMA got struck down.
My take on the official IRS response to the DOMA ruling (Notice 2013-17) is that any tax return filed with the IRS after September 16, 2013, by a person in a same-gender must use a filing status of "married."
But then the IRS — in a news release (!) — later said that using a status of "married" was optional on prior-year amended tax returns. This was in a paragraph tacked onto the end of a news release about something completely unrelated to same-gender marriage.
I won't belabor the point here because I already wrote about it in this blog post from June.
But the overall point is, things like FAQs and news releases are  no substitute for coherent, authoritative guidance.
Can one cite a FAQ or news release as defense in an audit? Doubtful.
I'll be interested in seeing if the IRS responds to Ms. Olson's statements. That seems doubtful too.
Image courtesy of Stuart Miles / freedigitalphotos.net