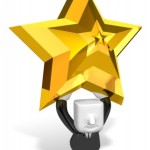 Time to wade into the IRS preparer regulation fray again.
The IRS is plowing forward with a voluntary program for tax preparers that falls well short of "regulation." And for some reason, the AICPA has filed a lawsuit against the IRS.
My understanding of the program is that if a preparer sits through 18 hours of continuing education and passes some sort of test administered by a CPE provider, they get a gold star and an "attaboy" from the IRS.
As my 6-year-old son would say: "Seriously? Lame!"
CPAs, EAs and attorneys get our gold stars by virtue of our licensure.
Apparently all of us: CPAs, EAs and attorneys, along with all of the gold-star unlicensed preparers who get a lame certificate of participation, will be listed in a database on the IRS website.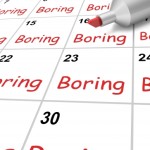 Yawn.
Why on earth would AICPA file a lawsuit about a voluntary program that doesn't even involve granting a designation or special privileges?????
As long as the database explains what it means to be an EA, CPA, attorney, or "gold-star unlicensed preparer," I don't see what the big deal is.
With the RTRP program (voluntary or involuntary) I was worried that EAs would get lost in the shuffle.
But with this program, how are the unlicensed people who achieve a gold star going to market themselves? Again, they get no designation and no special privileges.
I really am not too worried about losing potential customers to some unlicensed guy who sat through CPE and now has a worthless piece of paper and a warm and fuzzy feeling about himself.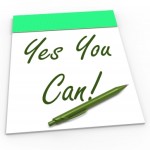 What's he going to say about himself? "Look at me, I satisfied the IRS Annual Filing Season Program! Look at my certificate of completion and (almost-certain-to-be) confusing listing on the IRS website!"
I bet all of us in the preparer world will start getting spam from places offering to give us framed certificates, just like we get from that PTIN place that says they'll sell us a framed PTIN "certificate." More e-mails for me to delete without reading.
Anyway….
AICPA's lawsuit is just as ridiculous as the IRS program. As I've written before, CPAs have the least to lose in any sort of preparer regulation system.
I'm an EA, as unknown of a designation as there is. We are Liechtenstein to the CPA's United States. But even I am not worried about this lame-o IRS program.
So why is AICPA worried about it?
"Gold star"image courtesy of Boians Cho Joo Young / freedigitalphotos.net
"Calendar" and "Yes You Can" images courtesy of Stuart Miles / freedigitalphotos.net