At one time, the National Association of Enrolled Agents thought about changing the name of the "enrolled agent" designation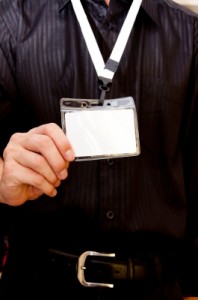 to something else. After a survey of the general public and of enrolled agents, NAEA ultimately decided to keep the enrolled agent name.
I have some opinions on this topic, and here they are….
As I was writing, I had thought that I could squeeze all of my comments into one blog post. But as regular readers know, I have a tendency to get long-winded and travel down side roads on the way to my main point. So this will be a two– three-part commentary.
Now to my thoughts….
I have written before that
 EAs are saddled with a designation that includes the word "agent" (automatic code word for "Works for the IRS, flee for your lives!").

(From my article, "Why Are Enrolled Agents So Crabby?"
I have also written that enrolled agents are the "Lichstenstein of the tax world."
So you would think that I would be in favor of a name change.
But actually, I'm on the fence.
In early 2011, NAEA conducted a member survey in which it asked what alternative names members would find acceptable. I honestly can't remember what I chose. I think I chose "certified tax practitioner" but I don't remember for sure.
With the passage of time, I have come to believe that, while the EA designation is not necessarily consumer-friendly (because of the word "agent"), I'm not sure the name is really the problem.
The problem is, no one has heard of us!
I'll dive into that more deeply in parts 2 and 3. (Part 2 will appear on October 17th 10th.*)
*-I had originally had a different post scheduled for October 10th, with Part 2 set to appear on the 17th. But since this post has proven so popular and gotten so much response, I am moving Part 2 up to October 10th and bumping the "other story" to some other time.
Image courtesy of sixninepixels / FreeDigitalPhotos.net