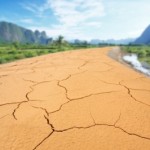 I haven't said anything about regulation of tax preparers in a long time, even though the IRS is now proposing a new, voluntary system for regulation of tax preparers, because my opposition to new designations has always been consistent.
But there've been some posts about this on other tax blogs lately, and the National Association of Enrolled Agents has written a letter in opposition to the proposed voluntary system.
So down that road I go again.
Preparer regulation is a bad idea. To recap my feelings:
Enrolled Agents would be pushed even further to the fringes of the tax world by any new IRS-mandated or IRS-blessed designation.
The IRS doesn't need more things on its plate. It can't handle the things it currently has on its plate. How would they successfully oversee some new designation?
There is no compelling need for a new designation. There was no clamoring by the public or by tax pros for an RTRP designation, and there won't be a clamor for whatever this voluntary designation would be called. There are some tax pros who "want" a designation because they think it would give the unlicensed more credibility. But that's a want, not a "need."
NAEA, bizarrely, supported the mandatory RTRP program but is opposed to a voluntary program. NAEA's letter to the IRS tries (with mixed success, in my opinion) to explain why NAEA supports the RTRP idea but not the voluntary idea.
I've taken NAEA to task before over the organization's stand on preparer regulation. But NAEA does get one thing right in their letter to the IRS: they call on the IRS to actually promote the voluntary designation that already exists — the EA designation:
(T)he agency has never tried to promote vigorously the (EA) credential and our suggestion that the agency consider this approach is not unreasonable at all….
Indeed. Promote the EA designation as the voluntary credential of choice for tax pros who aren't currently licensed. Simple. Efficient.
Hey … I proposed that myself a few months ago.
Image courtesy of wandee007 / freedigitalphotos.net