I admit to being a bit of a tax nerd. I love helping people alleviate their fear of – and frustration with – taxes. I started my firm as a side business with 3 clients while working a day job in a "cubicle farm" in West Des Moines. The "side business" quickly became something much more than that, and by August of 2011, I had left the cubicle behind and took my own business full-time. I've thoroughly enjoyed the process of growing my business – and building long-standing relationships with my clients.
I'm located just minutes south of Des Moines, Iowa, in the beautiful community of Indianola. While I serve many clients in and around my local area, I can also work with individuals and businesses throughout the United States because of my "Enrolled Agent" designation.
As an Enrolled Agent, licensed by the Federal Government, I'm authorized by the U.S. Department of Treasury to provide my services – from advising to tax preparation to audit representation – to individuals and businesses throughout the nation.
In the State of Iowa, I am licensed as a "Licensed Public Accountant," meaning I can provide business clients with formal financials for presentation to third parties.
As an entrepreneur facing many of the same challenges as my clients, it's gratifying to deliver small business owners the peace of mind of knowing their accounting is in order. I enjoy hearing how my accounting and tax services have given them the time to concentrate on running the other important aspects of their companies.
On a personal note, I was born and raised in Iowa and have a degree in corporate communications from Simpson College in Indianola. I am married to a truly wonderful wife who is a professor of Spanish and puts up with me constantly studying up on all things taxes. We have two young sons who know how to keep us plenty busy and continually in motion. We also have 4 cats and 2 dogs. As a long-time history buff, I've become a bit of an expert on the Battle of the Little Big Horn (Custer's Last Stand) which I've studied since I was 10 years old. I'm also an avid baseball fan – go Cardinals!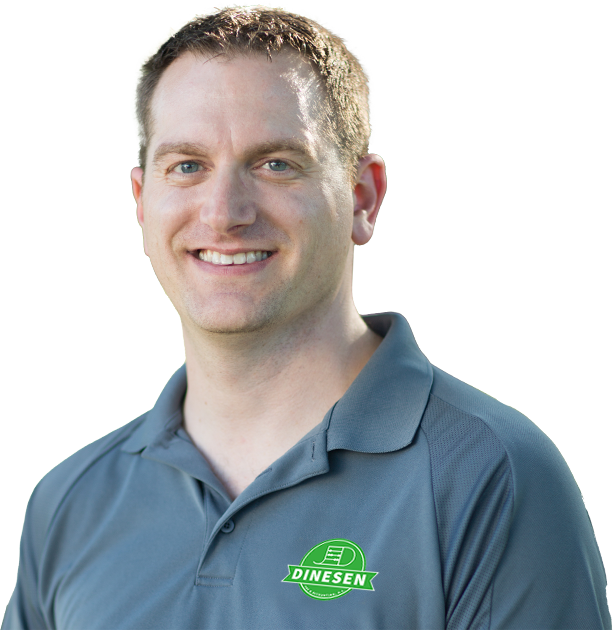 Jason T. Dinesen, LPA, EA
TAX & ACCOUNTING