A Roth IRA is a type of individual retirement account where deposits into the account are not tax deductible and withdrawals are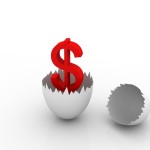 generally tax-free (with restrictions).
Basic Rules
You must have taxable compensation. Compensation is wages and self-employment income. Alimony also counts as compensation.
Your adjusted gross income for the year must be less than: $193,000 (in 2015) if your filing status is married filing jointly; $131,000  (in 2015) for single, head of household, or married filing separately (but only if you lived apart from your spouse all year); and $10,000 if your filing status is married filing separately and you lived with your spouse at any time during the year.
Contribution Limits
Under age 50: the most you can put into a Roth IRA is $5,500/year
Over age 50: the most you can put into a Roth IRA is $6,500/year
But you can't put in more than your taxable compensation. For example, if your taxable compensation is $3,000, then your contribution limit would be $3,000, not $5,500.
Coordination with Traditional IRAs
Many people maintain both a traditional IRA and a Roth IRA. The interaction between the two is:
$5,500 (or $6,500, or your taxable compensation) is the total amount you can put into the two accounts. For example, you could put $3,000 into a traditional IRA and $2,500 into a Roth IRA, or any combination as long as it doesn't exceed your contribution limit for the year.
Withdrawals
Withdrawals from a Roth IRA are 100% tax-free if:
The account has been open for at least 5 years AND
The withdrawal is made: after you turn age 59 1/2; or because you become disabled; or is made to a beneficiary; or is for the purchase of a first home
Withdrawals that don't meet these requirements are taxed in the following way:
Tax-free up to the amount of money you have deposited into the account through the years
Any earnings on the account are taxable and may be subject to the 10% early withdrawal penalty
Image courtesy of jscreationzs / freedigitalphotos.net